Carpet Manufacturers in India
India has a rich culture, tradition, and historic values. Carpet and rug weaving are one of the oldest industries in India.
When Mughals came to India, they brought carpets with them as a luxury product. Later, they brought some carpet weavers from Persia and established the carpet industry in Agra and Delhi Cities of India, and since the 16th century, the carpet industry is booming in India. Today, India's carpet industry is largely influenced by the Mughals.
India is one of the largest producers and exporter of handmade carpets and rugs. Today, India's carpet industry is a beautiful blend of Persian and Indian art. There are many carpet manufacturers in India, who are still following the same carpet manufacturing process as introduced in Mughal period. India exports 75 to 85 per cent carpets and rugs to the world. The carpet manufacturer in India are known for their world-class design and quality.
How to find a carpet manufacturer in India?
India is the largest carpet manufacturer in the world. Various types of carpets are made in India. The carpets rugs produced in India are of high quality and beautifully designed. Jaipur, Bikaner, Ajmer, Panipat, Bhadhoi are some of the major cities in India that produce carpets and rugs. Kashmir is the city in India which is famous for producing silk carpets.
Here is a list of top 7 carpet manufacturers in India.
They are one of the leading carpet manufacturers in India and are known for manufacturing distinctive and magnificent carpet rugs. From the spinning of the wool to weaving and giving the final touches, they emphasize every minute details and provide a beautiful carpet rug for homes and offices. They started from a small town in the state of Uttar Pradesh, India, and have been in this industry for the past three generations.
They provide additional services like washing, re-binding, re-knotting, stretching, and complete restoration of carpet rugs.
Hands: Fine handmade carpets since 1881
Hands started their journey from a small town of Bhadohi, which is near to the Varanasi city in the state of Uttar Pradesh in India. They are one the best carpet manufacturer in India, working since 1881. They use high-quality wool which is from New Zealand that keeps carpet for generations. Their carpet rugs are of premium quality and they reflect true craftsmanship. They make hand-knotted wool rugs, hand-tufted carpets, contemporary and modern carpet designs, handmade kilims and dhurries. Every carpet rug is designed by their devoted and skilled craftsmen using handmade production techniques. Hands unique carpets can meet everyone's requirements.
The famous Indian carpet manufacturer, Nand Kishore Chaudhary started their company Jaipur Rugs in 1978. The company has its headquarters in Jaipur city, India, and an international office in Atlanta, USA. It is one of India's largest manufacturers of carpets and rugs. They have over 40,000 artisans from 600 villages. They distribute carpets and rugs to over 40 countries.
RIS is one of the largest manufacturers and exporter of carpets and rugs. They deliver high-quality products for the past 10 years. Currently, they have made their mark in 60 countries with over 135 clients. They accept customized orders, and gives the leverage of designing the carpet. RIS is one of the fastest-growing carpet manufacturers in India.
The Weaver is one of the best carpet manufacturers in India. They started their journey in 2012 and has come a long way. They are catering to about 20 nations over the world. They believe that everyone is an artist and can design hence, they offer customization of carpets. They produce luxurious and comfortable carpets.
GENIE Carpet Manufacturers Making World… More Beautiful
Genie Carpet Manufacturers have rapidly progressed in the carpets and rugs industry. They have a decent market share in the domestic and international markets. They have a team of skilled craftsmen who are dedicated to giving the best and timely services. They are the leading manufacturers, exporters, and suppliers of Handmade carpets, Handmade oriental rugs, and designer rugs.
They are the leading carpet manufacturing Indian brand that export their products to international markets. The products are beautifully designed using advanced technologies. They export products to the U.S.A., Germany, France, South Africa, Netherlands, Portugal, Spain, and Australia. They mainly focus on the quality of their carpets and so they have happy customers all around the globe.
Types of Carpets Rugs – Carpet Manufacturers in India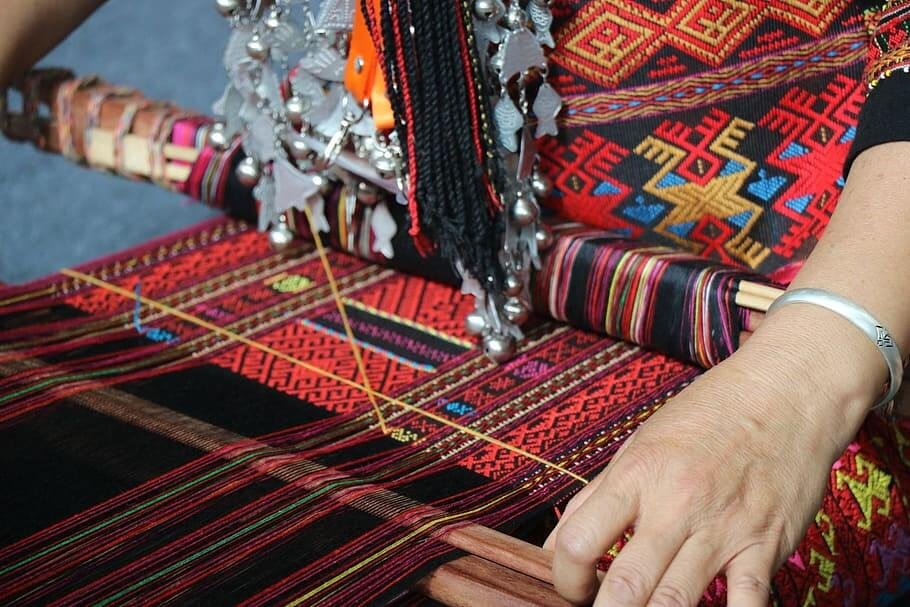 Finding the right type of carpet is another important aspect. One should choose the carpet that goes with the appearance of the room as it reflects your personality.
Material of the carpet:
Most carpets are made of synthetic materials that are stain-resistant. Some carpet fibres are blends of synthetic and natural materials. Each type has its pros and cons. There are five types of fibre available in the market, which are Wool, Nylon, Polyester, Olefin, and Triexta.
Style of the carpet:
Carpets come in three styles, namely Berber, Pattern, and Texture.
Berber carpet is stain-resistant and it is ideal for stairs, hallways, and basements.
Texture carpet is a soft to touch and trendy carpet. It is ideal for family rooms and bedrooms.
Pattern carpet is a combination of Texture and Berber. This style of carpet is used in rooms, bedrooms, and offices as it gives a sophisticated appearance.
Pile and Face weight:
Pile shows the height of the carpet. It can be classified into three categories, Low Pile, Medium Pile, and High Pile.
Face weight refers to the amount of yarn used in making the carpet pile. Higher the face weight the denser the carpet and higher it's quality.
India is a culturally rich and vibrant country, famous for its artistic impressions. The carpet manufacturers in India produce high-quality carpets and their skilled craftsmen give it a magical touch. That is why carpet manufacturers in India are so popular worldwide. Carpet manufacturers in India acts as a catalyst to the Indian economy and provide a livelihood to many artisans. The carpets and rugs enhance the look of homes and offices.
Jute Bags: How to Source from India?
Jute bags are manufactured by a material called jute which is a vegetable plant whose fibres are dried in long strips, and it's one of many least expensive pure supplies out there; along with cotton, it is among the most frequently used. The plants from which jute is obtained develop primarily in heat and humid areas, such as Bangladesh, China and India.